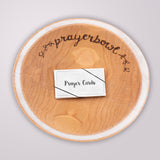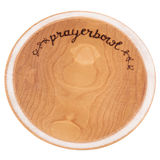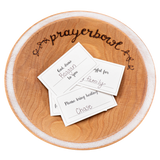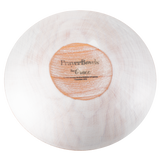 The Grace Prayer Bowl
72.00
Made in America! This PrayerBowl is painted with white milk paint on the exterior and then lightly sanded to give it a farmhouse look. Craftsmen turn, cut, sand, smooth, steam, and oil this bowl. Lastly, the word prayerbowl is etched by hand into the interior, which is complimented by the detail of vines and leaves. The Grace comes in a rustic linen bag with a bundle of 25 heathered grey PrayerCards.
This PrayerBowl will support A21 financially, through prayer and by asking you to prayerfully consider 
sponsoring freedom.
9 1/4 x 2 1/4 "  Measurements do vary.  Each bowl is unique, and no two are alike.