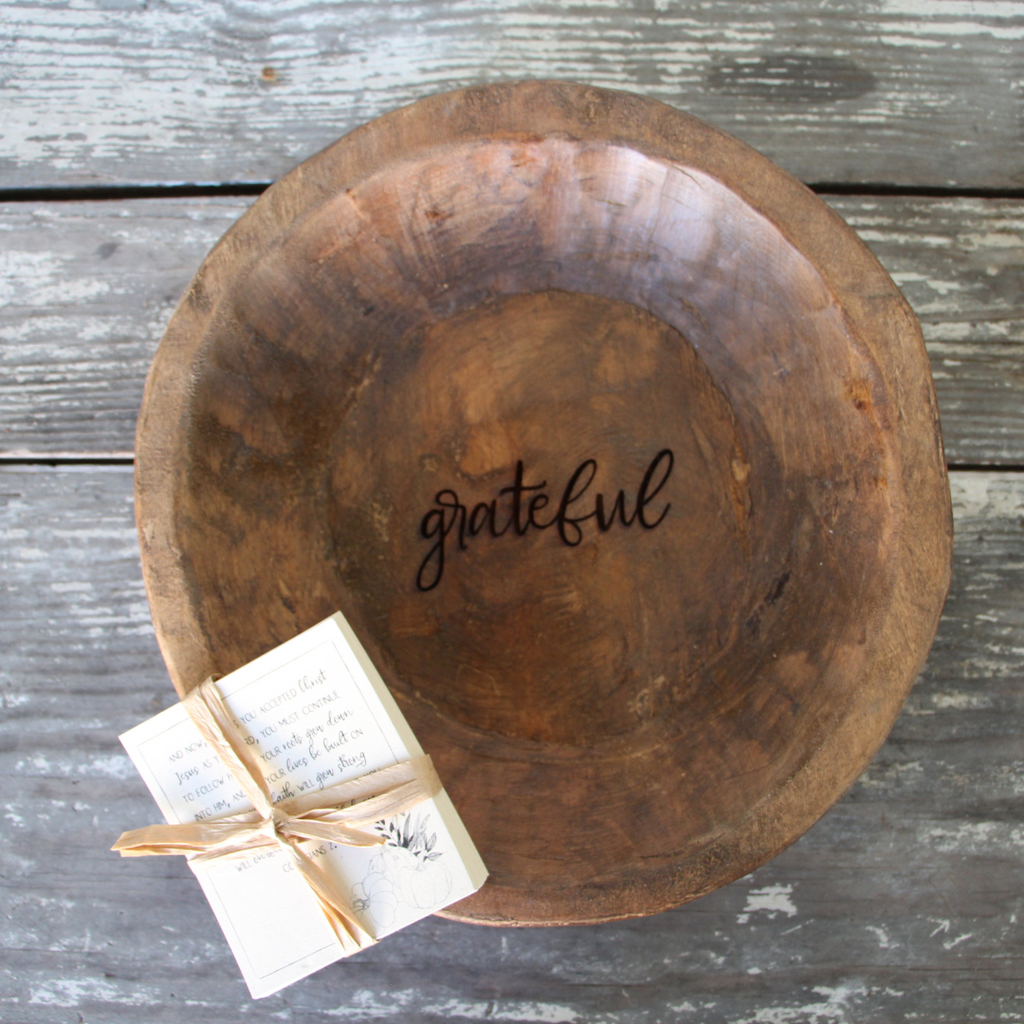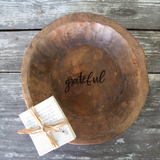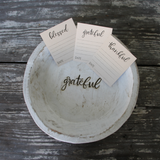 Grateful Bowls
70.00
Limited time - while supplies last
Want to start a new Fall tradition that brings joy to your life? Our grateful bowls can help. This rustic round dough bowl has grateful scripted in the center of the bowl.  It comes with 30 cards (10 thankful, 10 grateful, 10 blessed). Each card has a place for the date and lines to write a list or note about blessings in your life. The top card in the bundle has a beautiful scripture that invites us to focus on the goodness of God. 
This bowl is hand-carved in Mexico and etched in Tampa, FL.  This grateful bowl will support A21 financially through prayer and by asking you to prayerfully consider sponsoring freedom.
Available in brown or white
The dough bowls will vary slightly in size, but usually 12"x2"