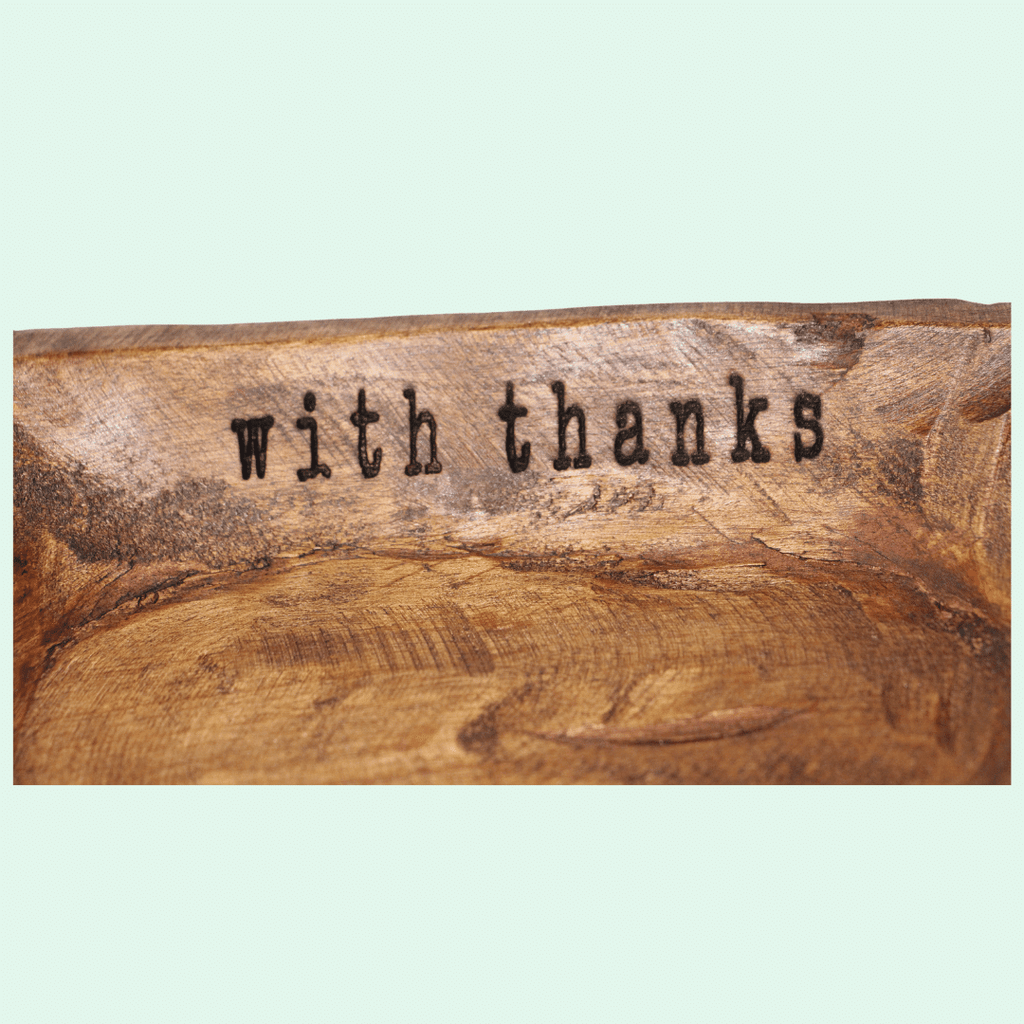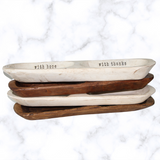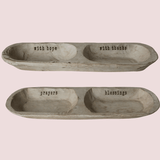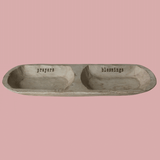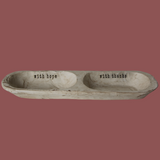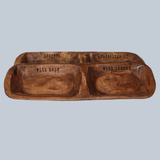 Split PrayerBowl
55.00
You asked.  We listened.  The PrayerBowl Team loves to hear your awesome ideas.  One  question that has been asked many times over the last few years is, "What should I do with the  PrayerCards once my prayers are answered?" So, we created a split bowl that can be used for both your prayer intentions and your answered prayers.  
Each prayer bowl comes with a set of PrayerCards, a PrayerBowl Story Card and is etched with the wording "with hope" & "with thanks"  or "prayers" & "blessings" on the interior side of the bowl. This bowl is wrapped in a clear cellophane bag and tied off with a bow.
Each bowl is hard-carved in Mexico and etched in Tampa.  Shape and size will vary.  

length: 17-20 inch
width: 5 1/2 - 6 1/2 inches
height: 1.5 - 2 inches