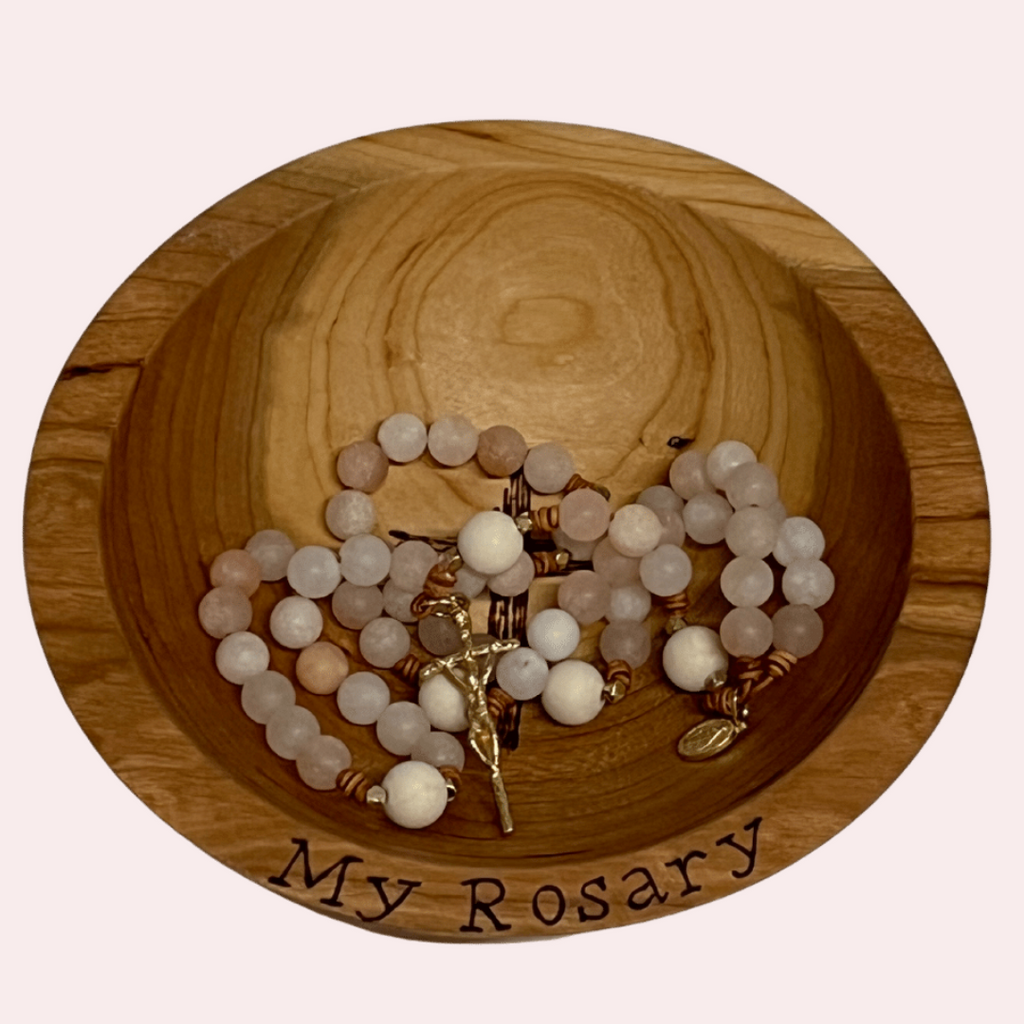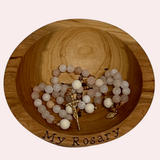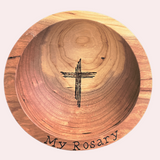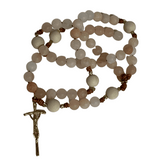 The Rosary Bowl
79.00
The Rosary Bowl is a 6-inch cherry wood bowl that c

raftsmen in Michigan turn, cut, sand, smooth, steam, and oil.  Lastly, the cross is etched by hand, as is the word Rosary Bowl. Each bowl is unique and has its own personality. The Rosary is created in the USA with beautiful stone beads that are hand-tied with brown leather cording. The stone bead colors range from matte cream to shades of pink & rose. This gift set comes in a  cotton drawstring bag. 
This is a wonderful gift for First Holy Communion and Confirmation, as well as honoring Mary during the month of May. 
*this rosary is intended for prayer, not to be worn