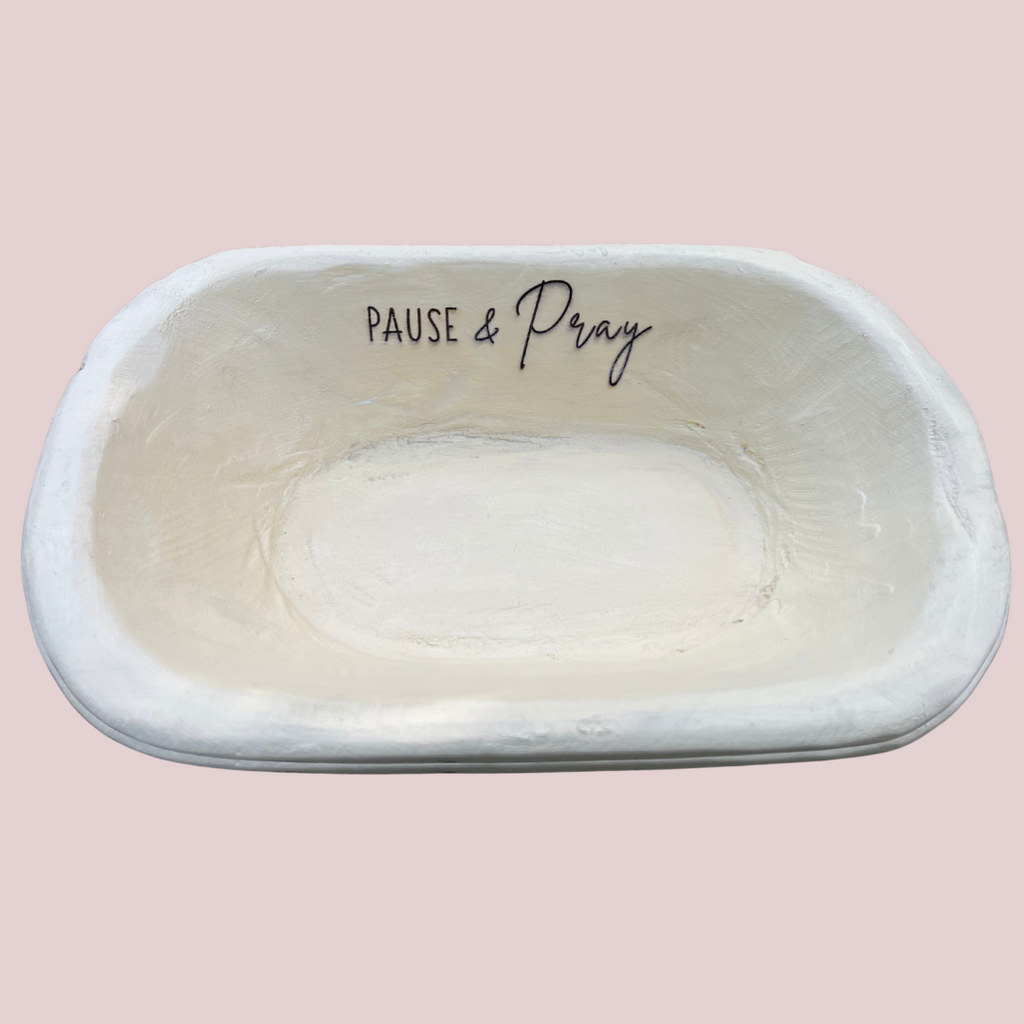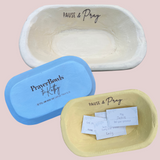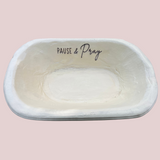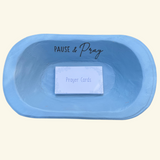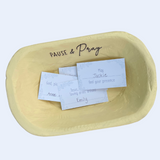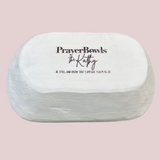 The Kathy PrayerBowl
48.00
This mini wooden dough bowl comes in Sunshine Yellow, Sky Blue, and Cloud White, and has "Pause & Pray" etched into the side. 
This bowl is named after a dear friend who is one of the reasons PrayerBowls is a business today. As a thank you for all she had done for me when I was sick, I gave her one of the first bowls I made. After receiving it, she suggested I make some and set up a table at a Christmas Extravaganza. From that point, with continued help from God and the many connections He made for us, the business grew and grew! 
Kathy is a teacher who is passionate about her calling to encourage and guide students. Each morning before school begins, she pauses & prays for her students, their families, and over the day ahead. She has a gift for making students feel important, safe to try new things, and loved for exactly who they are, and because of it, her kids have tremendous success. She is a treasure in our community, and we are honored to name this bowl after her. $1.00 from each bowl will go to  
https://younglife.org/
, a ministry that believes every young person deserves the right to hear the good news of God's love. 
Each PrayerBowl comes with a bundle of 25 PrayerCards (20 different prayer starters and 5 lined) and is packaged in a rustic jute bag.  
The small dough bowls will vary in size, but usually 5.5"x 9"x2 inches.