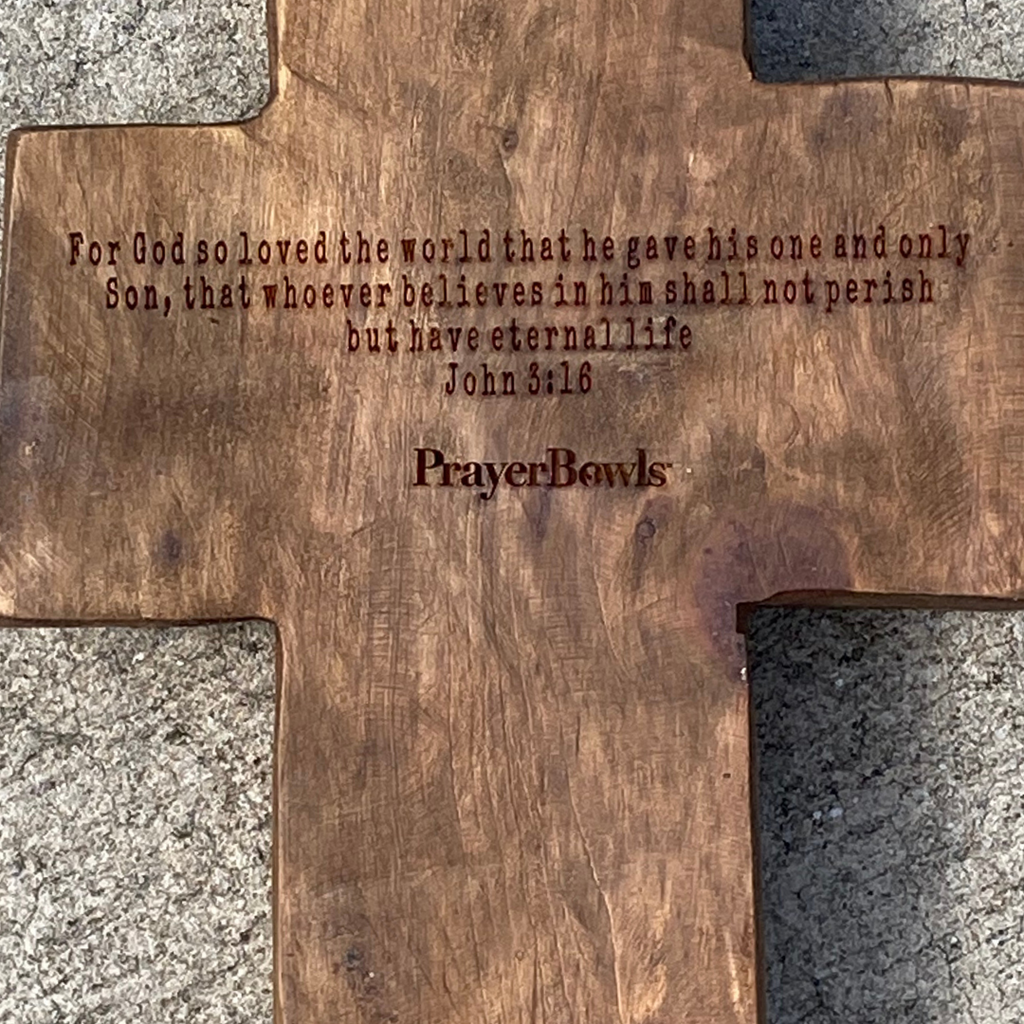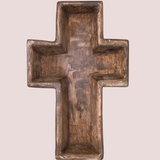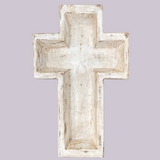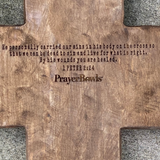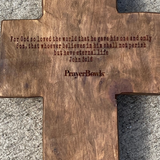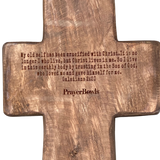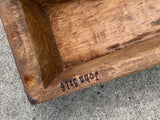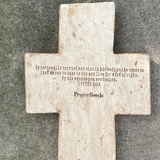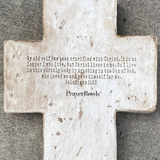 PrayerBowls Cross Dough Bowls
89.00
This new bowl has become a favorite at the PrayerBowl office.  The cross-shaped dough bowl is the perfect accent for a coffee or foyer table.  Each bowl is hand-carved, making each one unique. The scripture reference is etched on the righthand side of the cross, and the full verse is etched on the back of the cross. Add a set of PrayerCards to and you can lay all of your prayer requests at the foot of the cross. 
Product Details:
Mexican Dough Bowl
Sizes can vary up to 1 inch: 17.5 x 11 x 2.5"
Verse options: Galatians 2:20, John 3:16, 1 Peter 2:24
Color options: Cream or Natural
Bowl comes in a burlap bag
Verse choice: 
Galatians 2:20
- "My old self had been crucified with Christ. It is no longer I who live, but Christ lives in me. So I live in this earthly body by trusting in the Son of God, who loved me and gave himself for me."
John 3:16
- "For God so loved the world that he gave his one and only Son, that whoever believes in him shall not perish but have eternal life." 
1 Peter 2:24 - "He personally carried our sins in his body on the cross so that we can be dead to sin and live for what is right. By his wounds you are healed."