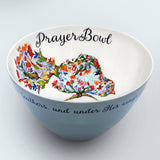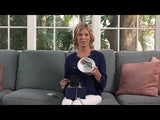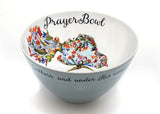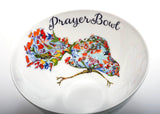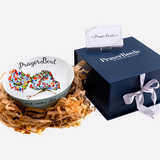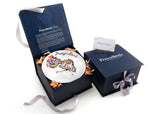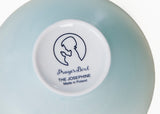 The Josephine PrayerBowl- Psalm 91:4
67.50
This two-tone porcelain bowl is white on the inside with a colorful bird attached to a small branch. The exterior of the bowl is a smokey light blue. Psalm 91:4 makes its way around the bowl. He will cover you with his feathers and under his wings you will find refuge. This bowl is named after my grandmother Nana because she loved birds.  The Josephine comes with a matching set of 25 prayer cards and sits in "nesting material" inside the gift box.  This makes a wonderful Christian gift!
Bowl dimensions are 6 1/4″ x 3 1/2″ - Made in Poland & Italy
*The outside of this prayer bowl is spray painted by hand and can have imperfections.
We are honored to support our local charity Mary Lee's House, financially and with prayer. Every Angie, Celeste, Bonita, and Josephine prayer bowl comes with a prayer specifically written for the children who are supported by the staff and agencies of Mary Lee's House.